Marcus Little, MSc. SLP
My name is Marcus Little. I am a Canadian Speech Language Pathologist working with elementary school aged children in a school setting.
I received my MSc. degree in the United States where I graduated from SUNY Fredonia in 1999. This experience gave me some insight into how services are delivered in American Schools. It is very different here in Canada.
In my particular situation I work with both public and separate school boards but am an employee of neither. I am mandated to work on articulation, voice and fluency goals only with articulation easily being 90% of my caseload. I am not to address language issues at all. Put simply, I do not work on what is being said, rather how it is being said.
Focusing on articulation development outside of language driven speech goals has given rise to The Speech PathWay. It is my intention to share with you what I have learned over the past twelve years, in an easy to use framework that is very systematic.
Leveraging Technology to offer Scalable Solutions
The Speech Pathway is now offereing Live Webinars to help parents become more knowledgeable and effective in developing their children's speech at home. The latest web conferencing technology gives us the ability to get in front of 5 to 500 individuals and provide them with a live and interactive training with the added ability to distribute workbooks and training materials easily. The SpeechPathway offering is a "Freemium" approach. The free services and training materials are made possible by those clients who opt to pay for the premium services such as "one on one training". Highly effective virtual training sessions using SKYPE have been conducted all over the globe. The future of live interactive training is here today.
The Speech PathWay Development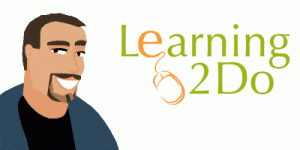 The development of the Speech PathWay courses and programs has been a co-creative effort between Marcus Little MSc. SLP and Learning2Do.
Learning2Do is a leader in the development of high-quality, engaging, e-learning experiences.